Partners
At MATI we believe in collaboration with like minded partners who share our passion for free maternity training aimed at low resource settings. This ethos ensures that work is not duplicated unnecessarily and combined showcasing of educational resources can help with wider dissemination and access. We would encourage you to visit some of our partners' page as you may find the material useful.
Our Partners
Global Library of Women's Medicine

A major not-for-profit initiative to provide medical professionals worldwide with free and universal access to a vast and constantly updated, peer-reviewedresource of clinical information and guidance.
Oxford Maternal and Perinatal Health institute

OMPHI aims to bring together some of the best experts in the world to resolve priority maternal and perinatal health problems.
It engages medical researchers, social scientists and health management experts in some of the major issues affecting the health of mothers and newborn babies, particularly in resource-poor settings.
 Geneva Foundation for Medical Education and Research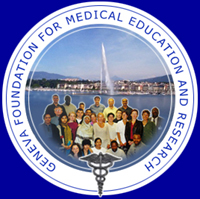 Atlas of medical images; Atlas of evelopmental and genetic diseases; and Obstetrics, gynecology and reproductive medicine guidelines and reviews .