Resources
Here you will find all our online training resources. These include videos of obstetric skills and emergency drills, ultrasound and surgery. This is a free resource that can be used by anyone, in any setting, at any level. Medical training is very costly and these kind of resources are normally only availabe through expensive courses or by purchasing DVDs. Feel free to watch our videos and please rate and comment on them and subscribe to our YouTube channel as we appreciate your feedback.
Obstetric "skills and drills" videos are a great way for any maternity health care provider to observe and learn techniques for the management of obstetric emergencies.
Ultrasound videos are provided not only in an instructional capacity but also as a reference for any doctor or patient who wishes to learn about the appearance of conditions on scan. The feedback we have had so far by doctors on how useful these videos have been to them has been excellent, especially in comparison to still images.
Our videos are free and will remain so as property of the charity indefinitely. We use no Adobe Flash and host the videos on YouTube so that through any internet enabled device, such as a smartphone, you will be able to view them.
Everyone in the videos has given full consent and will remain anonymous. We maintain strict confidentiality and will never divulge the information as to who the videos relate to. In fact, we do not keep that information as once the videos are edited all identifying markers are destroyed.
Feel free to use these resources as you wish. However, they are not meant as a replacement of formal training.
These are currently part of the midwifery training update  at Kings College Hospital London and are in use by Obstetricians at Dusseldorf University hospital.
show me:
All
Early Pregnancy Ultrasound
Skills demos
Shoulder dystocia
This is a video demonstration of the management of shoulder dystocia.  For more information please see the RCOG guideline.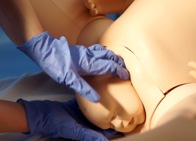 Shoulder dystocia
Skills demos
Breech Birth unassisted, all fours, extraction, Bracht

This is a demonstration of how to conduct a breech delivery. We show a breech birth unassisted, one on all fours, a complex breech needing extraction and a bract manoeuvre. Please see our other video to see an assisted breech birth and the use of forceps in breech.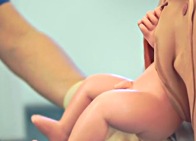 Breech Birth unassisted, all fours, extraction, Bracht
Skills demos
Cesarean scar pregnancy – video 1
Cesarian scar pregnancy is a difficult to diagnose and treat rare form of ectopic pregnancy.  Please watch the videos to familiarise yourselves with their appearance and when found refer to you nearest specialist centre.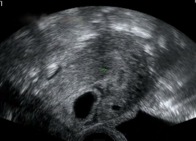 Cesarean scar pregnancy – video 1
Early Pregnancy Ultrasound
Early pregnancy 5 to 9 weeks
This a fantastic video showing the stages of baby growth from 5 to 9 weeks and also in 3d. It is annotated so can be used for learning by medical professionals. Please like the videos and subscribe to our channel we will have many more educational videos coming.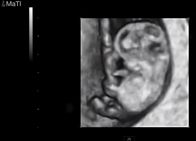 Early pregnancy 5 to 9 weeks
Early Pregnancy Ultrasound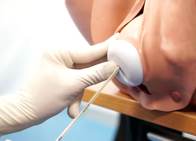 Vacuum assisted delivery
Skills demos
Sterile gloving technique
This is a video demonstration of both the open and closed gloving techniques.  You have to wash your hands before and after using gloves.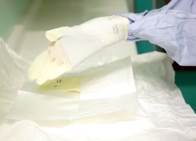 Sterile gloving technique
Skills demos
Hand washing technique
Hand washing is one of the key principles in the safe provision of care.  Without correct hand washing in between patients there is a very high risk transfer of infections.  This technique is slowed down for demonstration but you should practice it and get it down to about 30 seconds for routine washing.  Alcohol gel is useful but can only be used on clean hands and does not prevent transfer of bacterial spores such as when dealing with clostridium difficile.
Applying gloves correctly is also tricky so we have a video demonstrating this.  Practicing these techniques will keep your patients safe anywhere in the world.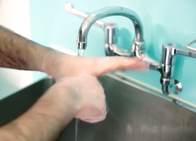 Hand washing technique
Skills demos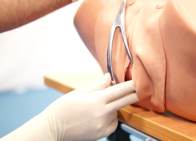 Forceps delivery demonstration
Skills demos
Vaginal Breech Birth
Here is a video demonstration of a vaginal breech birth.  For the management of breech presentation there are many guidelines the newest of which are the Canadian, which are available here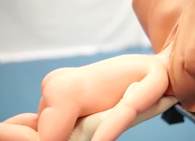 Vaginal Breech Birth
Skills demos
Intrauterine Pregnancy 5 weeks
This is a description and demonstration of what an early pregnancy ultrasound scan at 5 weeks gestation looks like.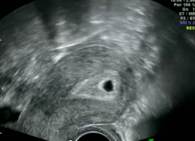 Intrauterine Pregnancy 5 weeks
Early Pregnancy Ultrasound
Ultrasound Complete Mole
This is the ultrasound appearance of a complete molar pregnancy.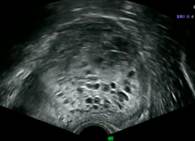 Ultrasound Complete Mole
Early Pregnancy Ultrasound
Conjoined Twins 9 weeks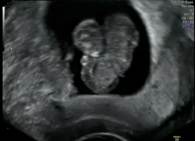 Conjoined Twins 9 weeks
Early Pregnancy Ultrasound